If you are looking to explore a new church, we hope you will come visit us. You will be welcome here!
You are warmly invited to join us any Sunday morning. Our worship service begins at 10:30 and during the school year, Sunday Bible classes start at 9:30. Feel free to join us on Wednesday nights as well when we hold our mid-week Bible class.*
Should you choose to come by, it is our hope that you'll find our church to be Biblical, relevant, and even a bit different. Or, if you are unable to attend, our Sunday morning events are streamed live.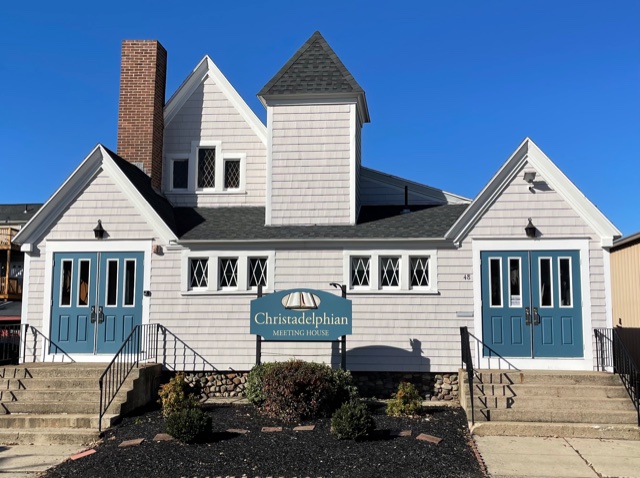 We're located just off the town square on Freeman Street in Stoughton, MA
Please feel free to drop by sometime. We come from all around Massachusetts and would love to welcome you. Our members and friends live in the communities of Stoughton, Easton, Mansfield, Randolph, Holbrook, Brockton, Bridgewater, Norwood, Braintree, Weymouth, Attleboro, and other neighborhoods in and around Boston. We've got a nice family atmosphere here and many who don't live in Stoughton find the commute worthwhile.
* Wednesday Bible classes are held online and can be viewed here on the website.